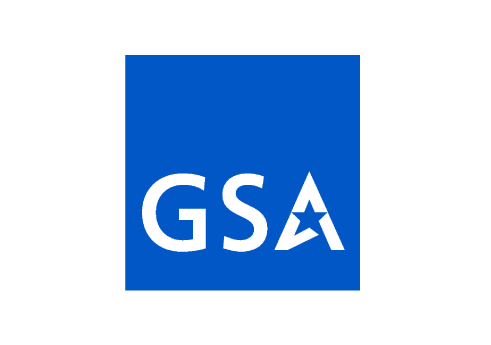 GSA CONSOLIDATED SCHEDULE
GSA CONTRACT GS-00F-0002Y
Description
The GSA 00CORP program offers a full range services that can improve a federal agency's performance and their endeavor in meeting mission goals. Monterey has two contracts awarded under its 00CORP GS-00F-0002Y (Professional Services Schedule) that includes multiple Special Item Numbers (SINS) applicable as shown below. For more detailed information and/or obtain access to these services, please visit the GSA Library.
DUNS Number: 176764538
Business Size: Service-Disabled Veteran-Owned and Small Disadvantaged
Contact Info
Monterey Consultants, Inc.
5335 Far Hills Ave, Ste 311
Dayton, OH 45429-2317
Corporate Office: 937-436-4536
Corporate Fax : 937-436-5821
Contract Administrator:
Ginger Horner
GSA CONTRACT GS-00F-0002Y
The service available under several Special Item Numbers (SINS), that covers Management Organization Business Improvement Services (MOBIS), Information Technology Professional Services (IT), and Advertising and Integrated Marketing Solutions (AIMS) includes Market Research and Analysis, Acquisition Management Support.
SIN 874-1 – Integrated Consulting Services
Monterey provides expert advice and assistance in support of an agency's mission-oriented business functions. Services covered by this SIN include:
Management or strategy consulting, including research, evaluations, studies, analyses, scenarios and simulations, reports, business policy and regulation development assistance, strategy formulation, and expert witness services
Facilitation and related decision support services
Survey services, using a variety of methodologies, including survey planning, design, and development; survey administration; data validation and analysis; reporting, and stakeholder briefings
Advisory and assistance services in accordance with FAR 37.203
SIN 874-6 – Acquisition Management Support
Monterey provides professional support services to agencies in conducting federal acquisition management activities.
Services covered by this SIN are:
Acquisition planning assistance, including market research and recommending procurement strategy
Acquisition document development, including cost/price estimates, quality assurance surveillance plans, statements of work, synopses, solicitations, price negotiation memoranda, etc.:
Expert assistance in supporting proposal evaluations, including price/cost analysis or technical proposal analysis
Contract administration support services, including assistance with reviewing contractor performance, developing contract modifications, and investigating reports of contract discrepancies
Contract close-out assistance; Competitive Sourcing support, including OMB Circular A-76 studies, strategic sourcing studies, privatization studies, public-private partnerships
Federal Activities Inventory Reform (FAIR) Act studies.
Inherently Governmental services as identified in FAR 7.503 or by the ordering agency are prohibited under MOBIS.
It is the responsibility of the Contracting Officer placing the order to make this determination. Ordering activities must require prospective contractors to identify potential conflicts of interest and address those, prior to task order award.
For more information, see www.gsa.gov/mobis.
SIN 874-7 – Integrated Business Program Support Services
Monterey provides professional support services to agencies in conducting federal acquisition management activities.
All phases of program or project management, from planning to closeout
Operational/administrative business support services in order to carry out program objectives
SIN 132-51 – Information Technology Professional Services
SUBJECT TO COOPERATIVE PURCHASING – Includes resources and facilities management, database planning and design, systems analysis and design, network services, programming, conversion and implementation support, network services project management, data/records management, and other services relevant to 29CFR541.400.
SIN 541-4A – Market Research and Analysis
Services provided by Monterey under this SIN include, but are not limited to the following components:
Customizing strategic marketing plans, branding initiatives, creating public awareness of products, services, and issues
Targeting market identification and analysis, establishing measurable marketing objectives
Determining market trends and conditions, identifying and implementing appropriate strategies, conducting focus groups, telemarketing, individual interviews, preparing/distributing surveys, and compiling/analyzing results, establishing call centers (in relation to services provided under this schedule).
SINS C541 3 and C541 4D provide access to Monterey's outstanding Web-Based Marketing Services and Conference, Events, and Tradeshow Planning Services.
SIN 541-3 – Web Based Marketing Services
The services provided under this SIN include the development of strategies for an agency to provide the maximum use of their Internet capabilities. Services include, but are not limited to the following components: website design and maintenance services, search engine development, e-mail marketing, interactive marketing, web based advertising (including social media outlets), web based training, web casting, video conferencing via the web, section 508 compliance, including captioning services, on-line media management; and related activities to web based marketing services.
SIN 541-4D – Conference, Events and Tradeshow Planning Services
Services provided under this SIN include the making of all necessary arrangements for conferences, seminars and trade shows. Services include, but are not limited to the following components for a show, event and/or booth: project management, coordination and implementation of third party participation, collection management of third party payment for participation, liaison support with venue, audiovisual and information technology support, topic and speaker identification, site location research, reservation of facilities, on-site meeting and registration support, editorial services, automation and telecommunications support, design and editing productions; and mailing and other communication with attendees including pre/post meeting mailings/travel support and computer database creation.
Contracts